Article
Water Safety New Zealand
Come home
Do you have all the safety information you need for your boating, fishing, diving or hunting trip?
We are blessed to live in a country with some of the best fishing, diving and hunting in the world but every year we lose too many lives in preventable drowning fatalities while people are taking part in what are recreational activities.
Between 2014 and 2018 75 people fatally drowned in preventable incidents in rivers, 82 people lost their lives in boating related incidents and 32 in underwater activities (free diving, scuba diving, snorkelling). These deaths are called preventable by WSNZ due to the fact a water safety intervention could potentially have saved their life. Had water safety knowledge or best practice been put to use these people would have come back to their families.
Whether you're fishing from rocks, rivers or the boat, or diving for kaimoana, water safety needs to be part of your thinking every time you head out. These are activities that should give you pleasure not leave you seriously injured or worse take your life.
While we all love an adventure, no-one wants to leave their family bereft because they didn't come home.
Safer Boating
The Safer Boating resources are comprehensive and have everything you need to know to stay safe while you are out on the water at saferboating.org.nz
Download The Safer Boating guide here
Check your gear. Regular checks and maintenance of your boat's onboard equipment will help ensure safe, trouble-free boating. Check list and guide here
Most importantly every boatie should know and follow the Boating Safety Code.
Lifejackets
Lifejackets are essential for all recreational activities on the water. While boating the skipper is legally responsible for the safety of their boat and all on board.
The skipper must have lifejackets of the right size for everyone on board and must ensure everyone is wearing a lifejacket at times of heightened risk.
"If they do not have lifejackets they can be fined and can be prosecuted but, in the most tragic situation, no court penalty will ever match the death of a family member or a friend on your boat," Safer Boating Forum Chair, Maritime NZ Deputy Director Sharyn Forsyth.
The right lifejacket will suit your boating activities and crew.
When choosing a lifejacket, consider:
the type of recreational activities you do on water
the distance you plan to travel away from shore
the weather and sea conditions you will encounter
the local bylaws that may apply to your region
the sizes available for children
Go to maritime.govt.nz for more information
In an emergency on the water
If you can't call for help when you need it, no one can rescue you.
VHF radio is the preferred and most reliable way of calling for help. Call Mayday on distress channel 16. For cell phones, dial 111 but remember you may be out of cell phone coverage.
Use flares if boats or rescuers are close by
Stay with your boat. Your vessel will be a lot easier to spot in the water than you.
Anchor your boat to maintain your position if you can safely do so.
Distress beacons are your best friend in an emergency.
Distress Beacons
Emergency Position Indication Radio Beacon (EPIRB) are the preferred beacons for boats.
Personal Locater Beacons (PLB) are ideal for run-abouts and small craft. Keep it on your person at all times.
Get a Beacon here
Useful boating apps:
check the conditions, tide times, boat ramp locations, VHF channels, and local boating rules with MarineMate
log your trip with the Coastguard
Do a Coastguard Boating Education Day Skipper course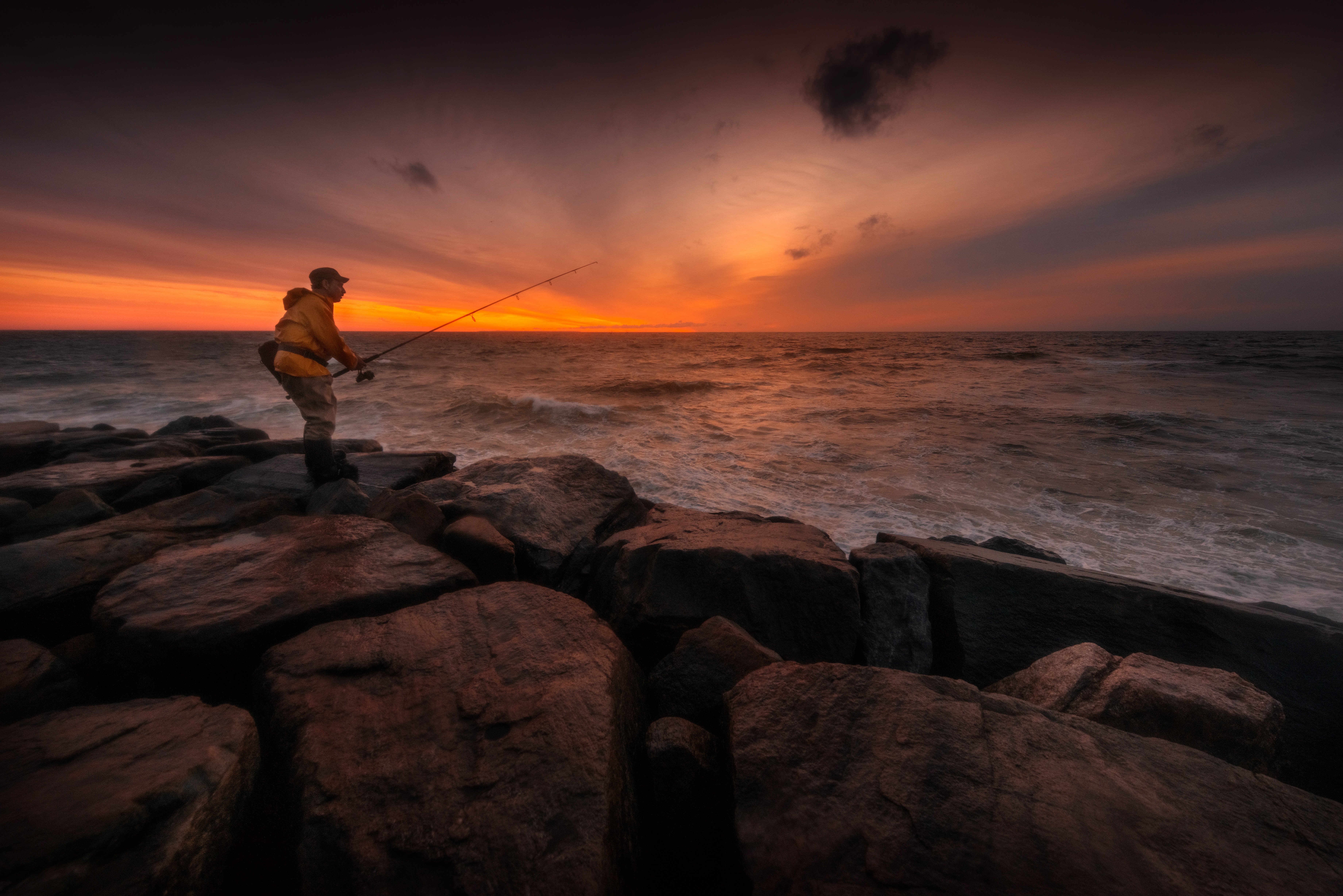 Rock fishing
Every year lives are lost fishing from rocks that could be prevented by following some simple safety advice. Firstly, fish with a buddy – it's much more fun and it could save you life. Since 2014 40% of all preventable drowning fatalities happened while people were alone.
Wear a lifejacket.
Pay particular attention to swell and tide information.
Never fish in exposed areas during rough or large seas.
Spend at least ten minutes observing the sea conditions before approaching the rock ledge
Never turn your back on the sea.
Pay attention to warning signs.
Never fish from wet rocks where waves and spray have obviously been sweeping over them.
River fishing
Rivers are our deadliest aquatic environment claiming the most lives since drowning data began to be collected in 1980.
Rivers change. The bank, riverbed and water flow might be different from how you remember, or change quickly.
Rivers are powerful. There are strong currents and suction effects, and deep water especially near dams where water levels and flows can change significantly throughout the day and massive flows may be released at any time.
Rivers can be unexpected. There could be hidden dangers such as submerged objects. Check weather forecasts including rainfall in the hills above that could fill the streams and rivers where you are. Watch out for signage and do what it tells you to do.
Fly fishing/wading safety
Do not enter the water if you are at all unsure. If in doubt, stay out! When wading rivers, take precautions and plan for the worst.
Wear a wading belt and a personal flotation device. Use extreme caution when wading into deep water at river mouths, or making river or stream crossings.
Losing your footing when wading can be potentially hazardous and anglers can get into situations where injury or even death is a very real outcome.
All anglers should have a healthy respect for water and before heading out and should tell someone where they intend to fish and how long they intend to be.
It is not always necessary to wade in order to fish successfully. If you are unsure about your wading ability, and you lack confidence in the water, don't wade!
Look for suitable pools to fish that can be reached from the riverbank or by using thigh waders to go into the water to knee-depth.
For more on river fishing and wading safety from DOC click here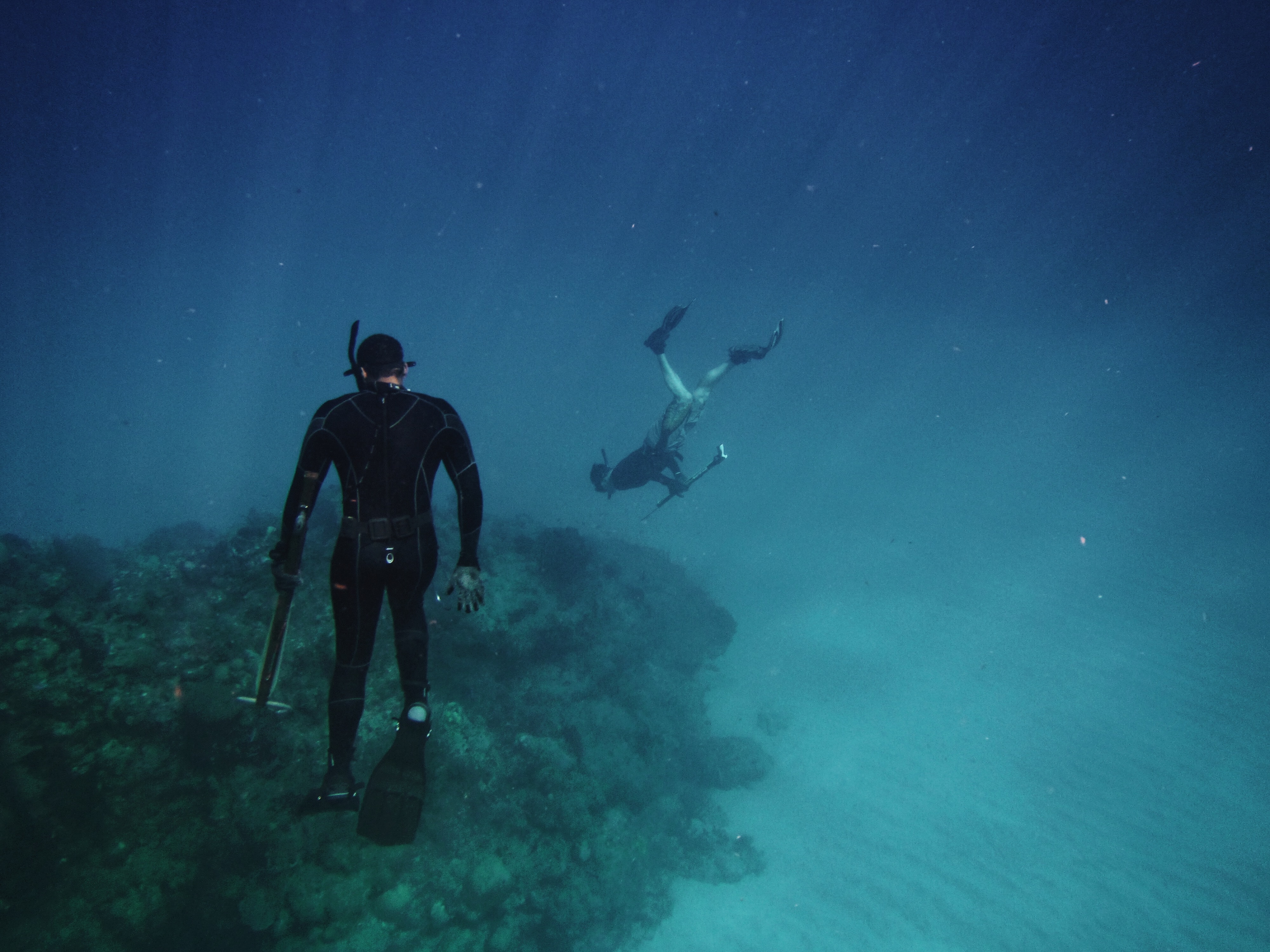 Underwater Diving
With divers, spearfisherman, snorkelers or swimmers in the water it is a legal requirement to display a dive flag.
Always dive with a buddy. The Buddy system is developed to improve diver survival across a range of situations.
Routine maintenance is an imperative component of the diver's schedule. Failure can have severe consequences.
Always check the weather and tide conditions in advance of departing the dock.
Safe surfacing procedures, including safety stops, are an essential component in scuba diver's skill set
Are you fit to dive? New Zealand Underwater offers consistent advice to divers returning from a hiatus.
Free divers should constantly review and adjust their weight in relation to the diving they are conducting. Ideally, free divers should manage their weight, to maintain a neutral hover point in the water approximately 30 - 40% of the depth to which they will dive.
It is not recommended by Police to dive alone. However, if free diving alone, it is recommended that the diver is tethered to a surface float to show approximate position under water. If this is not possible, then at the very least the diver should always have someone on the surface actively watching movement and able to assist.
Use a quick release buckle belt.
Divers should abandon their weights when they start to get into difficulty.
Do not make yourself hyperventilate before free diving. This can lead to shallow water blackout.
Know your limitations, and do not take unnecessary risks.
For more information on diving safety go to underwater.org.nz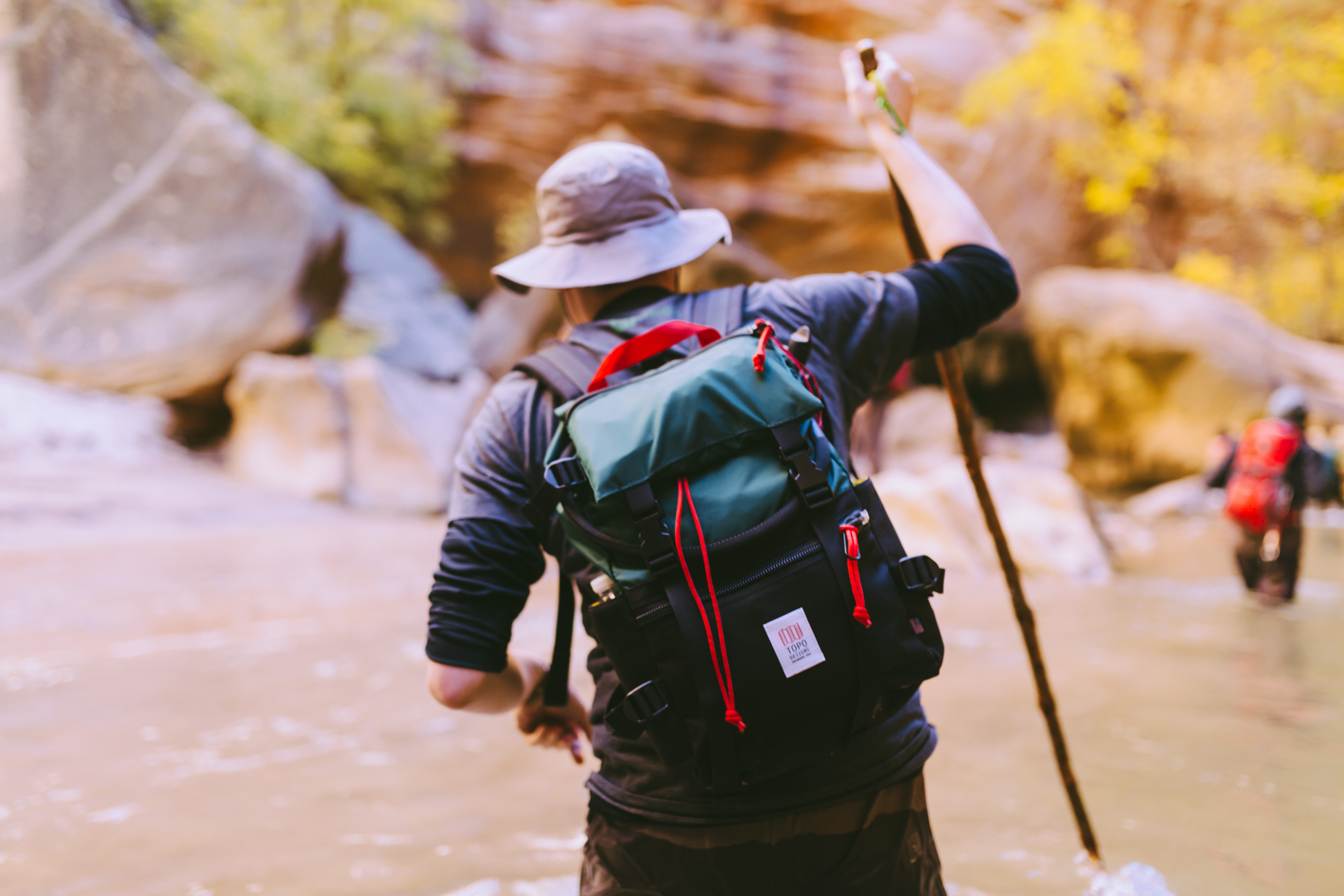 River crossings
If you're not experienced in river crossings or identifying unsafe rivers, then avoid crossing rivers by selecting tracks that use bridges. Always be prepared to change your plans to avoid crossing a river.
If you're experienced in river crossings, you can always seek shelter and wait for the river level to drop.
Warning signs of an unsafe river
Water moving faster than normal walking pace.
Discoloured, cloudy, surging water.
Visible debris in the river such as tree branches.
The sound of rolling boulders on the river bed.
The Mountain safety Council encourages people who are out there alone to not cross rivers by themselves unless they are very experienced. Wait for another party of people to come by, find a bridge or go back.
For more safety information on river crossings click here