Swimming in Rivers: Activities
ACTIVITY:
Swimming safely in rivers
Watch the Be River Safe video section River Safety segment Swimming in Rivers.

Discuss the Be River Safe safety messages in the video footage. If you find five or less then you need to watch the footage again.
ACTIVITY:
A safe swimming hole
Work in groups and discuss:- how swimming in rivers is different to swimming in a pool or swimming in the sea

why you need to check out the river swimming hole every time before you use it

what you need to check when you are checking to see if a river swimming hole is safe

what a safe swimming hole in a river is like- what river features would make a swimming hole unsafe

what skills you need to have to swim in a river swimming hole. Check your answers by viewing the fact sheet: SWIMMING IN RIVERS.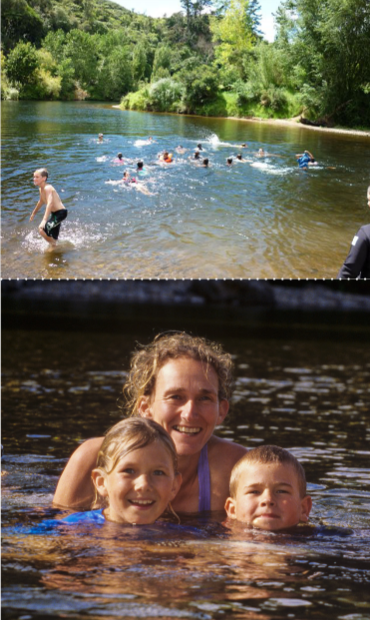 ACTIVITY:
Having fun but being responsible for ourselves and others
Work in groups and discuss:

why rivers are dangerous places to swim

why groups need to sort out rules like 'no swimming deeper than this' or 'no swimming out past me' or 'no pulling anyone under'

how teenagers and young people get into difficulty when swimming in rivers

how easy it is to forget safety when you are having fun in the river

why everyone in the water needs to act responsibly while they are having fun

what a buddy system is and why two mates should look out for each other.
ACTIVITY:
Supervision
It takes less than one minute to drown. Drowning is a silent activity.
Work in groups and discuss why:

there must be a supervisor in the river when you are swimming in a river

older children should not supervise younger children in rivers- supervisors need to be strong swimmers or only act as extra supervisors on the land

supervisors should not get involved in fun activities in the water.
Check your answers by viewing on line Be River Safe fact sheet: SUPERVISION AT SWIMMING HOLES AND NEAR RIVERS.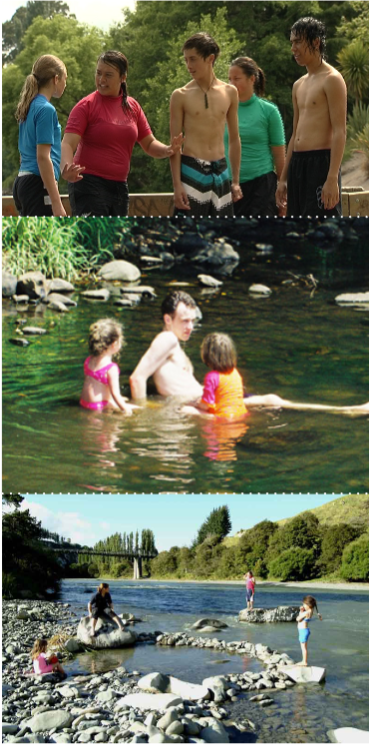 ACTIVITY:
Planning a trip to the swimming hole
Prepare a plan for a group of you to go to the local swimming hole. Either your group is old enough to go without adult supervision or there are two adult supervisors going with you.

Sequence your planning under these headings:

Before we set out

Getting to the river

At the river

In the water.

Remember to consider:

gear personal, group, technical and safety

communication

risk identification and management

supervision.
Give some reasons to support this statement:
'Make a plan before you complete any activity in or on the river.'
Alternatively prepare an argument against the statement:
'Swimming in the swimming hole is what we do lots of days every summer; we don't need to do any planning.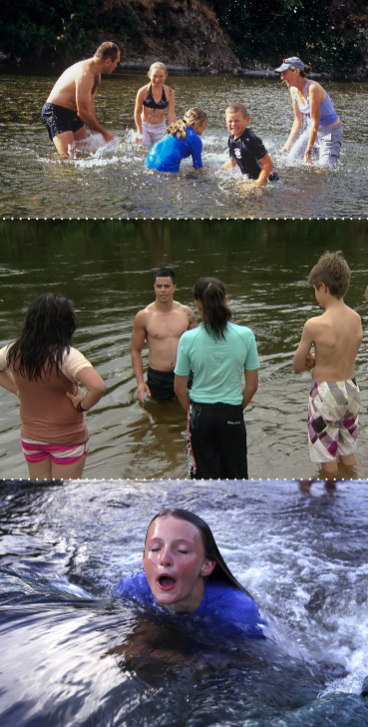 ACTIVITY:
Is it safe to do this activity here today?
Before we start any aquatic activity we need to do a final assessment to make sure it is safe to do that activity.
Select an activity you like to do in the river.

Consider what questions you would ask to make sure it is safe or the group you are with to conduct that activity on the river.•Use these headings:

Local conditions here today

Assessment of the river

Weather

Gear

My competence (skills, attitude and level of experience of being in or on the river)

Our group's competence (skills, attitudes and level of experience of being in or on the river)

Things that could go wrong and how we would deal with it.
Check your responses with the fact sheet: IS IT SAFE FOR US TO DO THIS ACTIVITY HERE TODAY?
ACTIVITY:
Stop and think before you enter the water
Read the following articles then discuss the idea that if people acted on these two safety messages there would be fewer drownings in rivers.
Be River Safe ... stop and think before you enter the water
Be River Safe ... if in doubt STAY OUT