Keep baby safe with a Bathmat
The Plunket 'water safety' bathmat, is supported by Water Safety New Zealand. Bathmats are also delivered to whanau through iwi and Well Child Tamariki Ora providers. Bathmats are delivered to parents of infants five to seven months old. Approx 30,000 bathmats are delivered annually to whanau across the country.
Always use your Plunket Bathmat when bathing baby and be water safe.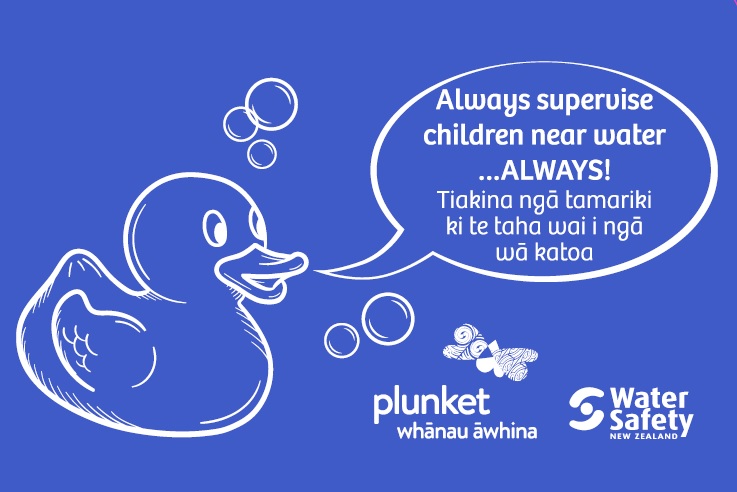 Water Safety Around the Home

Your undivided attention when your child is around water could be the difference between fun, memorable, special bonding times - or tragedy.
Water Safety New Zealand is pleased to be partnering with Protector Aluminium promoting water safety around the home. Our messages are simple:
Make your home water safe by removing or isolating all potential water hazards
Pool fencing/barriers are mandatory and must be inspected every three years. Your local council will enforce this and will issue infringement and / or fix notices if required
Safety covers must be used as barriers for spa pools and hot tubs.
Protector Aluminium pool fencing is available at Bunnings.