News
Water Safety New Zealand
Water Safety New Zealand congratulates Coastguard New Zealand, who have been gifted a new ingoa (name) in Māori.
The organisation will now be known as Tautiaki Moana Aotearoa.
The name was gifted by Te Arawa iwi at a special ceremony held at Te Papaiouru Marae in Rotorua recently.
"Tautaki Moana is more than just a name," says Coastguard New Zealand CEO, Callum Gillespie. "it's a way in which we conduct ourselves personally and how we go about our Mission of Saving Lives at Sea.''
Tautiaki is a word that is similar to Kaitiaki, meaning guardian. The difference is that Tautiaki is based in action – the actions taken provide the guardianship.
"From responding to boaties in need at 3am to education, fundraising and everything in between, our actions allow us to tautiaki everyone who enjoys our beautiful waters," adds Callum.
Tautaki Moana was gifted to Coastguard Rotorua Lakes a number of years ago by Ngāti Whakaue, a major hapū of the Te Arawa iwi.  Last year Coastguard asked Te Arawa if this name could be used for the whole organisation and were delighted when they gave their strong support. 
"Making a difference to the alarming drowning toll in our country will only be achieved when we are fully engaged with all people in New Zealand," says Callum.

"Building strong relationships between Coastguard and Māori is about upholding mana, positive experiences and a genuine desire to create an enduring partnership - the gifting of Tautiaki Moana is a crucial step in making these things happen.
"This is a hugely momentous occasion for Coastguard and our 2,000 volunteers around the country," says Callum.
Below - Daniel Gerrard, Water Safety New Zealand CEO, Monty Morrison from Te Awa Lakes Trust and Callum Gillespie, CEO Coastguard.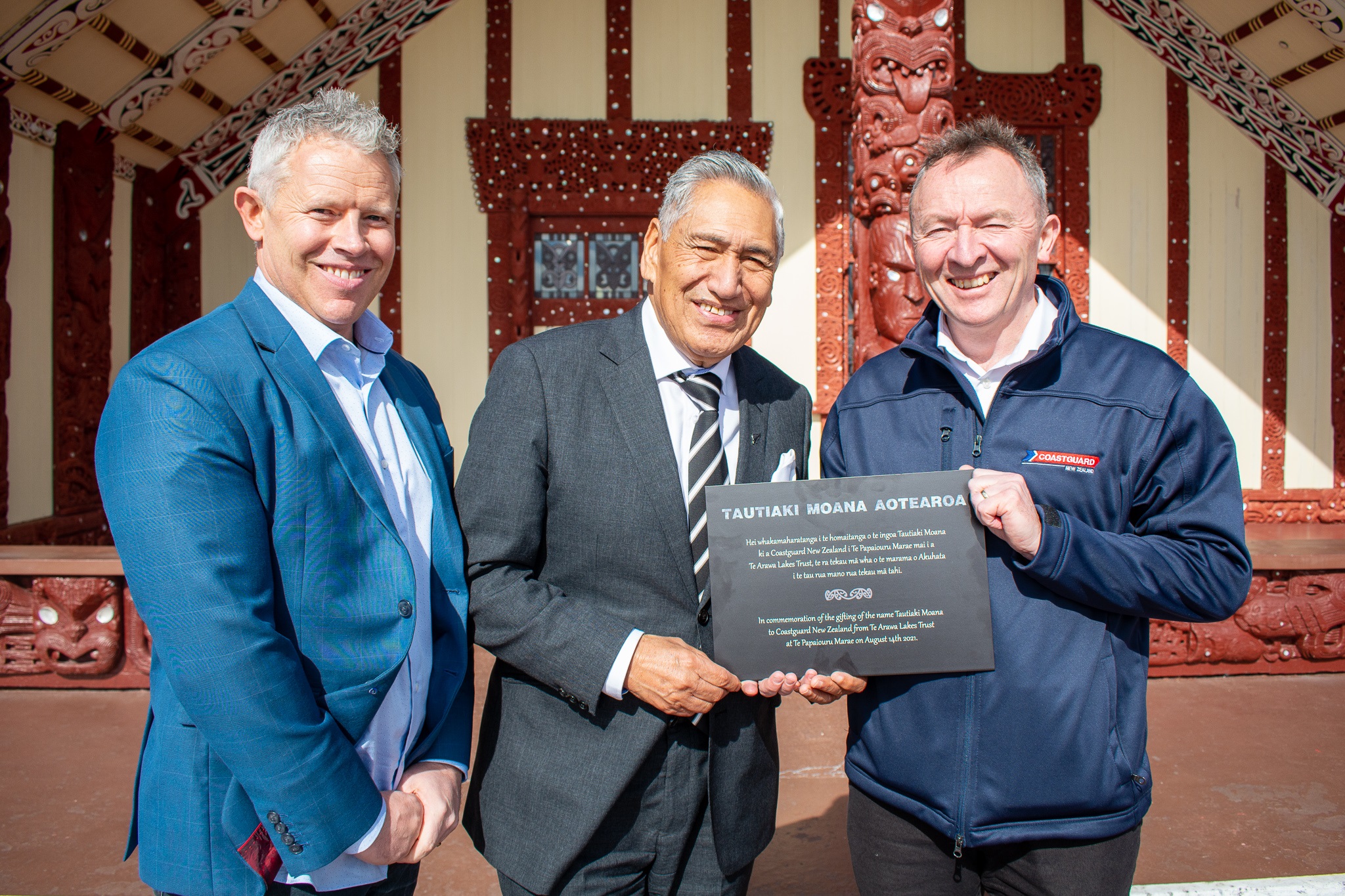 Below: Rob Hewitt – Water Safety New Zealand Kaihautū, Daniel Gerrard, Callum Gillespie and Pererika Makiha, Kaithautū Māori for Coastguard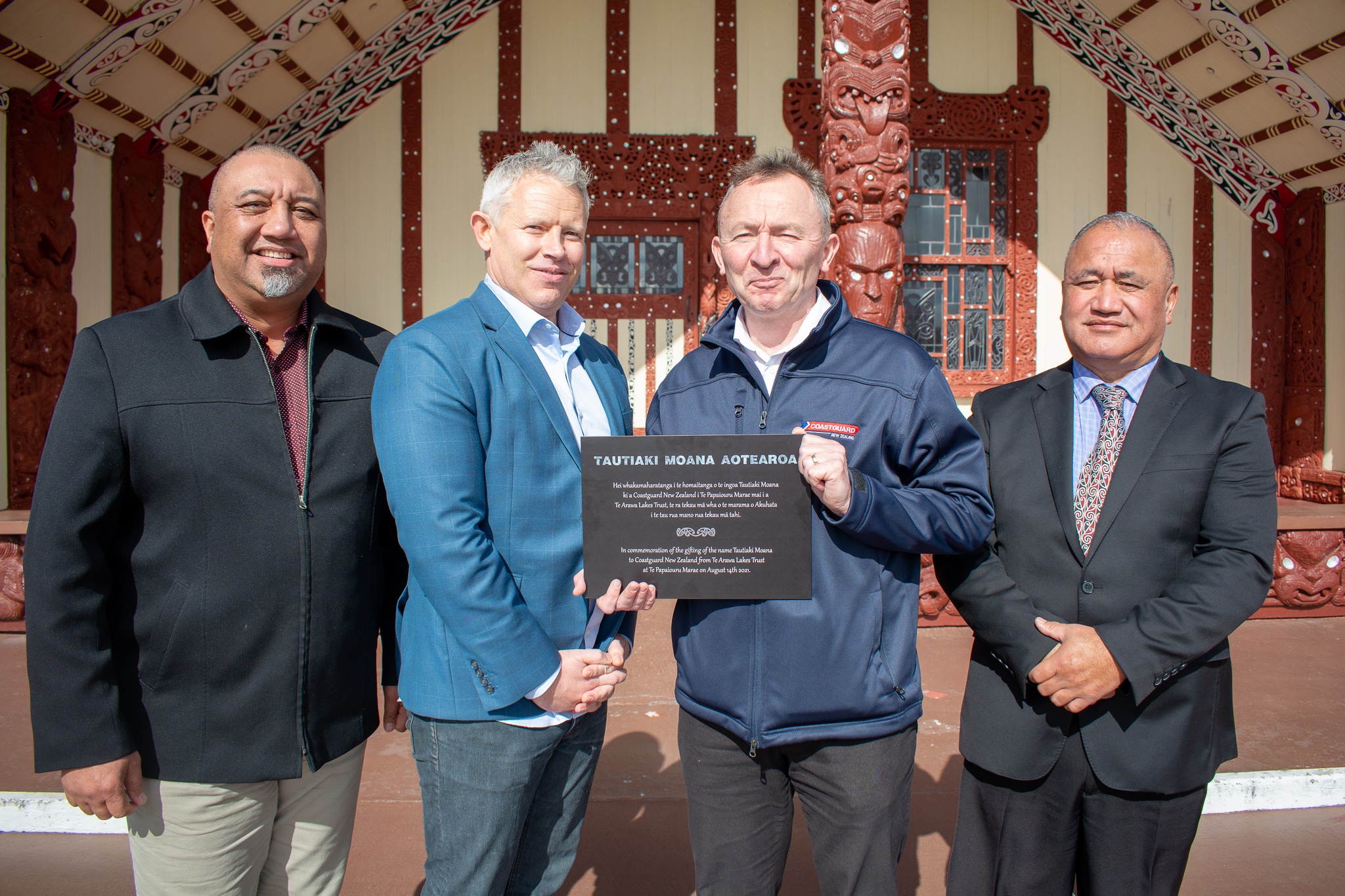 Below: Coastguard and Te Arawa representatives