Article
Water Safety New Zealand
20 years of data shows home Under Fives drowning deaths reducing
Twenty years ago, in 2000, the average rate for Under Fives drowning was 12 children per year. Of these, there were an average of eight (67%) who drowned around the home environment which includes baths, pools, buckets and other vessels.
Eleven years on, In 2011, the average rate had dropped to eight per year, with five (63%) of these occurring around the home.
But in 2011 there were 12 Under Five drownings and this led to the water safety and child safety sectors collectively devising initiatives which would have more impact on drowning prevention. As a result, a partnership with Plunket was established and the Bathmats 'within arm's reach' campaign was established.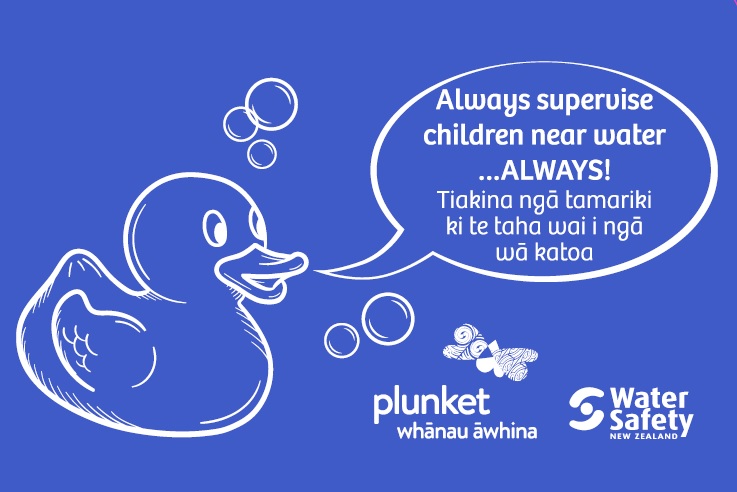 This campaign was targeted at parents of five month old babies, and delivered to them at the Plunket Core 4 check up (the time when baby is beginning to sit alone). Water safety is a key message of Plunket and is promoted at most Plunket visits.
In 2019, the average rate for Under Five drownings was four per year, of which two (50%) occurred in the home environment.
In the last five years (2015-2019), there has been one bath drowning of an Under Five. In this time, there have been 10 home pool drowning deaths and 10 Inland Still Waters (ponds, lakes, drains) drowning deaths.
Twenty years ago, in the five years 1996-2000, there were nine bath drowning deaths, 18 pool drowning deaths and six Inland Still Waters drowning deaths of Under Fives.
In twenty years it appears the dangerous environments for children Under Five has shifted from in and around the home, to waters in the natural environment a short distance from the home.