Our Board
The Water Safety New Zealand board comprises eight passionate and highly skilled trustees. An interest in the outdoors, sport, recreation, water safety, education and health feature predominantly and supplements their business and governance experience.
Kate Wareham - Chair
Kate is the Deputy Chief Executive, Organisational Services & Capability at the Department of Internal Affairs. She has broad experience in a range of governance roles with a particular focus on change leadership, public policy/regulation and large scale service delivery.
Kate is keenly aware of the need to influence water awareness and safety practices in NZ given the tragic fatality statistics and the significant impact this has on families throughout the country.
She maintains an active interest personally in water sports - including as an open water swimmer competing each season and played water polo as a young adult. These experiences have shaped her views around supporting children into water sports and related activities at an early age to help build lifelong skills and confidence.
Maurice Kidd – Independent director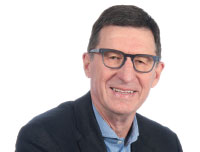 Maurice is an experienced advisor and director to a number of public and private companies. Maurice has a finance and investment background with extensive governance experience.
He has held senior positions in New Zealand and international organisations. As well as Paper Plus', his current directorships include Molemap New Zealand Limited (chair), Image Centre Limited (chair), Fairview Group Limited (chair) and Quix New Zealand Limited.
He is a member of the Institute of Chartered Accountants of Australia and New Zealand and a Chartered Member of the New Zealand Institute of Directors.
Dr. Anne-Marie Jackson – Independent director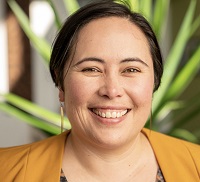 Tribal Affiliations: Ngāti Whātua, Ngāpuhi, Ngāti Wai, Ngāti Kahu o Whangaroa.
Anne-Marie is a Māori academic in physical education and health and serves Māori organisations and communities in governance and advisory roles. She is co-Director of a new national Centre of Research Excellence Coastal People: Southern Skies. She also co-leads Te Koronga, a world recognised Māori research and teaching excellence kaupapa.
Anne-Marie is a passionate water safety practitioner across the spheres of Māori water safety research centred within a Māori worldview, Te Tiriti and Kaupapa Māori for flourishing wellness.
Tangaroa Ara Rau is a collective of Māori researchers, organisations and communities who are committed to Māori approaches of water safety and Anne-Marie has been a contributing leader and member since 2015.
Kira Schaffler – General Member director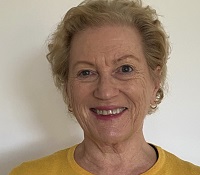 As an avid 'boatie', and through my in-depth exposure to Coastguard New Zealand, I recently led the governance and organisational restructure projects for the organisation, I have a deep appreciation for water safety and the critical role that education, communication and advocacy play in preventing avoidable drowning and other marine-related crises.
I have extensive governance experience, as a Board member and as an executive, interacting with and advising Boards. My background includes project and change management in both the not-for-profit and corporate sectors.
Previously I spent nine years with Fonterra in a variety of senior leadership roles in New Zealand and Europe, predominantly in People & Culture and project management.
Matt Barker – General Member director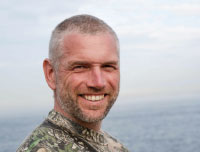 Matt is a senior lecturer, stream leader – outdoors, at AUT, Auckland. With a passion for the outdoors, Matt's research and teaching includes whitewater and river rescue, education, recreation and the outdoors.
Matt has served as an elected member of the White Water NZ board, is on the editorial board of the New Zealand Journal of Outdoor Education, the board of directors for the New Zealand Outdoor Instructor Association and is a member and serves on the white water technical advisory group for the NZQA TRoQ.
Dr Matt Barker, PhD BEd Hons.
Michael Bassett-Foss – Surf Life Saving New Zealand delegate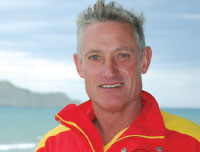 Michael has a rich background and active experience across many facets of water safety and within the sector.
These include Surf Life Saving New Zealand, swimming, kayaking, canoe, multi-sport and the Drowning Prevention Commission of the International Life Saving Federation.
Michael brings together commercial and local and regional government experience which supports the collective impact model Water Safety New Zealand works within in bringing sector partners together.
Dean Lawrence – Coastguard New Zealand delegate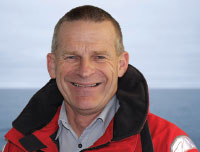 Dean is the Chair of the International Marine Rescue Federation (based in London) and past president and board member of Coastguard New Zealand and has been involved in Coastguard New Zealand for over 30 years.
Dean is heavily involved with his community as a volunteer at the Surf Life Saving Kariaotahi Club and a Rescue Vessel Master at Waiuku Coastguard. Dean recently stood down from his role as the CEO of the Spirit of Adventure Trust but continues to consult for the Trust
Dean combines his passion for sea rescue with education, especially focused on youth development and those young people who are at risk and don't get the opportunities to experience the joys of aquatic activities in their everyday lives.
Dean lives at Waiua Pa, Auckland.
Margaret McKee – Swimming New Zealand delegate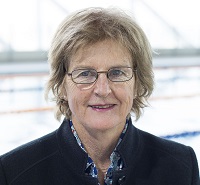 Margaret has had a diverse professional career across a range of industries including senior business roles in both the private and public sectors, and formal governance training and experience. She's worked closely with both central and local government and her work has included international company agreements/alliances, commercial sponsorships, product development and portfolio funds. Margaret grew up in Gisborne and has a love of swimming, competing at a national level and winning a national title. More recently she has been a regular competitor in the Ocean Swim Series. She lives in Auckland but spends significant time in Gisborne where she has family and business interests.