2017 Preventable Drowning Fatalities
20 September 2018
These 2017 preventable drowning fatalities have been revised from the provision figures previously published on this website. They also include hospitalisations for 2017.
1. Overview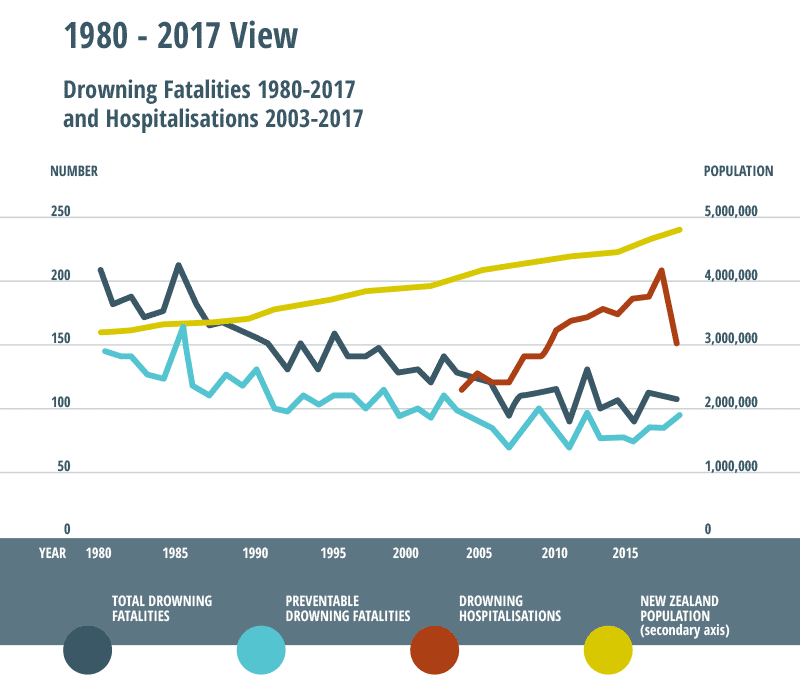 In 2017 there were 92 recreational (intending to be in the water) and non-recreational (no intention of being in the water) preventable drowning fatalities. The following analysis of fatalities is based on these 92 incidents in 2017 which represent an increase of 10, or 12%, compared to 2016.
While we have had an increase in fatalities versus 2016, an analysis of the past five year rolling averages indicates a plateauing of preventable drowning fatalities against an increasing population, high tourism and immigration, and growth in recreational activity.
Recreation in, on and around the water is a natural and popular past time for millions of New Zealanders. As an island nation, our beaches, rivers and lakes are some of the most magnificent in the world. A moderate climate, accessible waterways and public and residential pools provide ample opportunities for Kiwis and tourists alike to swim, play, participate in water sports and activities and go boating and fishing year round. This is part of the quintessential Kiwi lifestyle.
With any water comes risk and sadly every year far too many people lose their lives or are injured in, on or around the water. The tragedy is that most drownings and injuries are preventable.
This report details the 2017 preventable drowning fatalities by region, age, gender, ethnicity, environment and activity with an overall summary at the rear of the document comparing 2017 with the five average 2012 – 2016.
2. Age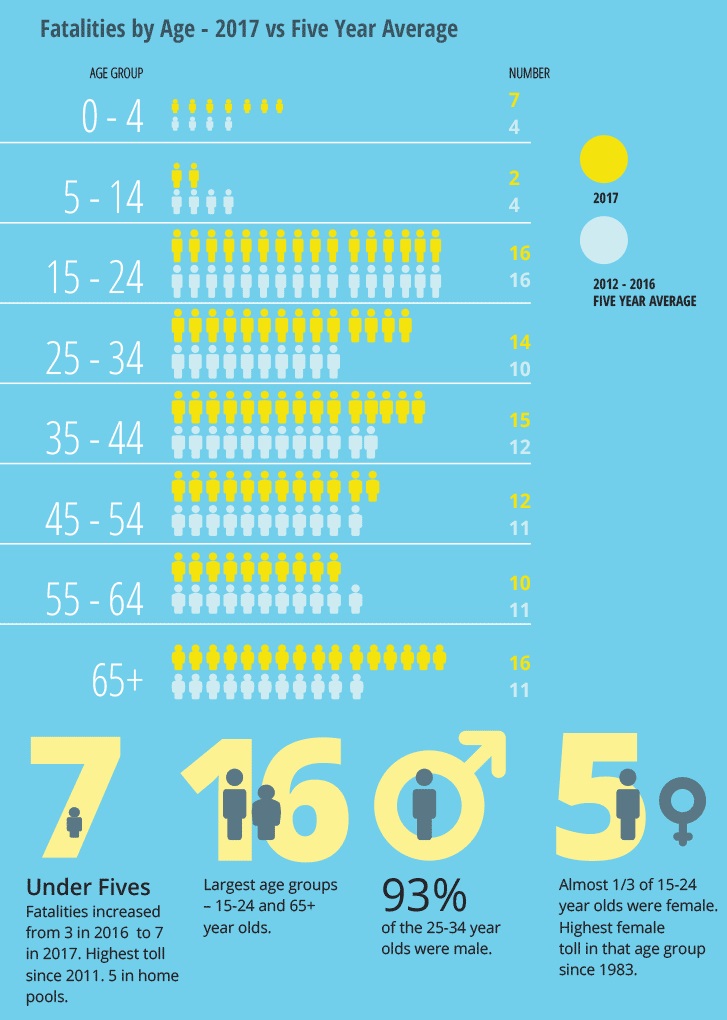 3. Environment
There was an increase in preventable fatal drownings in Domestic settings in 2017 to 7 from 1 in 2016. There were 8 Home Pool preventable fatalities and 2 Public Pool fatalities.
Offshore fatalities increased from 11 in 2016 to 20 in 2017 and 13 Inland Still Water preventable drownings in 2017.
River fatalities almost halved from 24 in 2016 to 15 in 2017, Beach fatalities were down to 16 in 2017 from 22 in 2016 and there were six less Tidal Water fatalities (12 in 2017 down from 18 in 2016).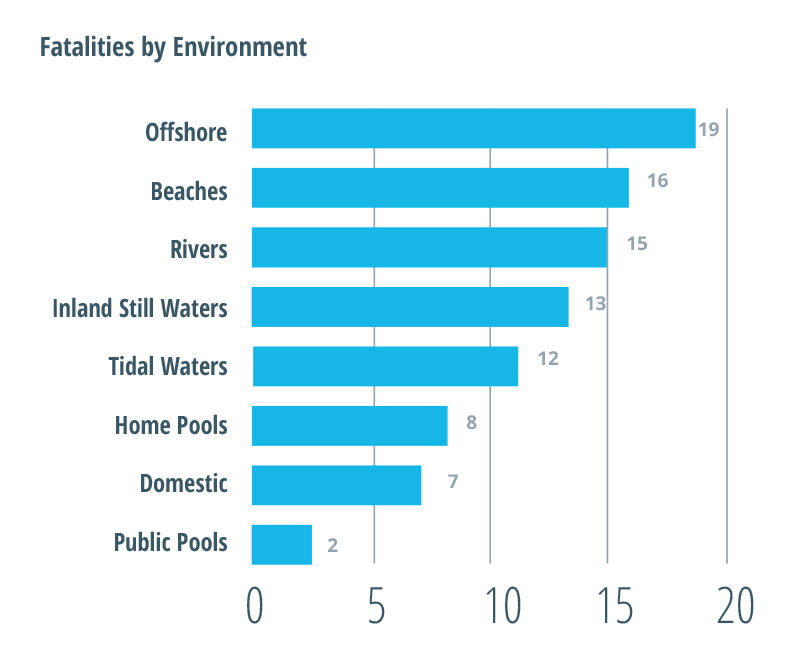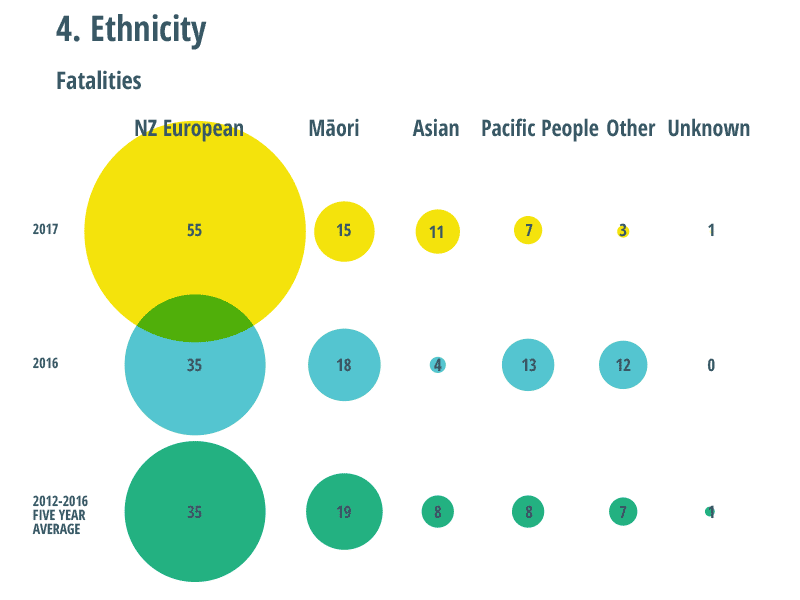 Maori and Pacific People preventable fatal drownings were down in 2017 from 2016. NZ European preventable fatal drownings were up.